Immerse yourself in the Regency Romance era of Jane Austen and Lord Byron with Donna Hatch's historical romance novels and escape into a magical new world.
Award-winning, bestselling author, Donna Hatch, is reinventing the Clean and Wholesome romance novel with her unique style, weaving virtue and values into her stories, rich in authentic historical culture, and romantic chemistry suitable for all readers of Regency romance. These meticulously researched and beautifully written  Regency romance novels will transport you into the glittering world of Regency England, a unique era of British history. Every "sweet", PG-rated historical romance penned by Donna Hatch brings feisty heroines and tortured heroes together into a glorious happily ever after. Dance with a duke, battle pirates, save a kingdom, and fall in love. Believe in happily ever after.
New Release June 2016: The Award-Winning TIMELESS Romance Anthology presents the TIMELESS Regency Collection, Summer House Party featuring authors Donna Hatch, Sarah M. Eden, and Regina Scott.
Donna Hatch's novella in the newest TIMELESS Regency Collection, "A Perfect Match," is the prequel to A Perfect Secret. It tells of how Christian and Genevieve first meet and fall in love. Though readers of A Perfect Secret already know there's more to this story, "A Perfect Match" is a satisfying 100-page tale with a definite happily-ever-after feel. It's also the perfect lead-up to more of their story in A Perfect Secret. Sounds perfect, doesn't it? 
Available now from Amazon exclusively for Kindle. Print book will be released at a later time.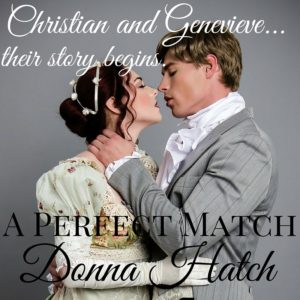 Here is the official blurb about "A Perfect Match"
Genevieve Marshall attends a summer house party hosted by her best friend who can't wait to introduce her to a gentleman she wants to marry, Christian Amesbury. After meeting him, Genevieve determines Christian is perfect….for her. Torn between loyalty to her best friend and the yearnings of her heart, she must first escape the attention of a powerful lord who is obsessed with her and who tries to rob her of any hope for a happily ever after.
Available now on Amazon in digital and print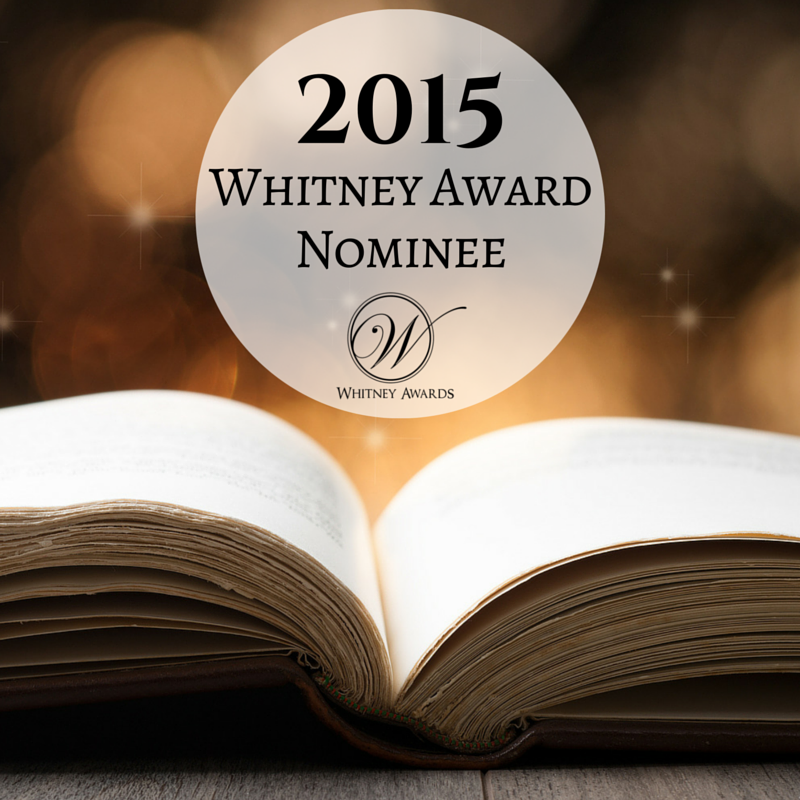 Determined to help her father with his political career, Jocelyn sets aside dreams of love until she meets Grant Amesbury, a wounded war hero with dangerous secrets. Working undercover, Grant's only suspect for a murder conspiracy is the father of a lady who is getting increasingly hard to ignore. They must work together to find the assassins. England's future hangs in the balance…and so does their love.
Available now from, Barnes & Noble, Smashwords, Kobo, and everywhere digital and paperback books are sold.
Praise for The Suspect's Daughter: "A highly enjoyable read, equal parts tender and mysterious, with characters you'll cheer for from the beginning to the very satisfying end." ~ Sarah M. Eden, multi-award winning author "I loved this book.  It took me to my happy place!" ~ Getting Your Read On Book Review Blog
"I love a good, clean romance, but when there's depth–more "meat" to the story–I'm in heaven, and this book delivers. The reader not only gets a really great, believable romance, but a fantastic story line, full of conspiracy, mystery, and suspense." ~ Katie's Clean Book Collection
"Oh what a delicious book! The Suspect's Daughter is a clean romance but that in no way means it lacks heat." ~ Reading Is My Superpower Book Review Blog 
"From the first pages of this book, I was completely sucked in. I fell in love with Grant and Jocelyn and the type of characters they portrayed. I would recommend this book to anyone." ~ Rockin' Book Reviews
"No one creates chemistry between Regency Historical characters better than Donna Hatch.  If you want a "sweet" read, but with lots of sizzle, you have to read her books."  ~ Author Carol A. Spradling