Dance with a duke, outwit pirates, save a kingdom, and fall in love. Believe in happily ever after.
"Written with heart and depth, Donna Hatch's books are absolute must-reads for any fan of swoon-worthy historical romance."  ~ Sarah M. Eden, USA Today best-selling historical romance author
Coming 4 August 2017: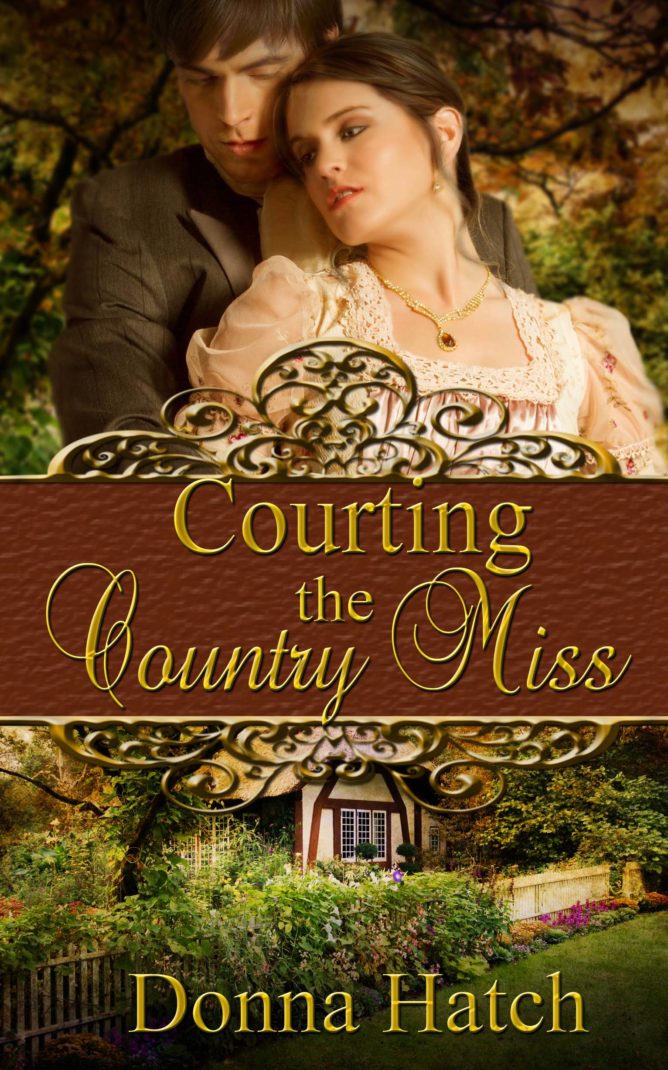 Cynical and broken-hearted, Leticia banishes dreams of marriage. When her childhood friend, Tristan, wagers he can find her the perfect husband, she hopes the challenge will coax him to forgo his devil-may-care lifestyle. Meanwhile, Leticia throws herself into forming her charity school but meets opposition—even from the people she's helping.
Guilt-ridden that his past mistakes robbed Leticia of true love, Tristan vows to set it right, but match-making has its pitfalls for a repentant scoundrel. When he finds two 'perfect' gentlemen to court her, he discovers his own deep feelings for his childhood friend.
Though Tristan seems to reform, Leticia doesn't dare risk heartbreak with a notorious rake. When opposition for the school takes a deadly turn, can Tristan protect her from a madman bent on destroying their dreams and their lives?
Courting the Country Miss, a follow up to Courting the Countess, is Coming 4 August 2017 from the Wild Rose Press.
New Release: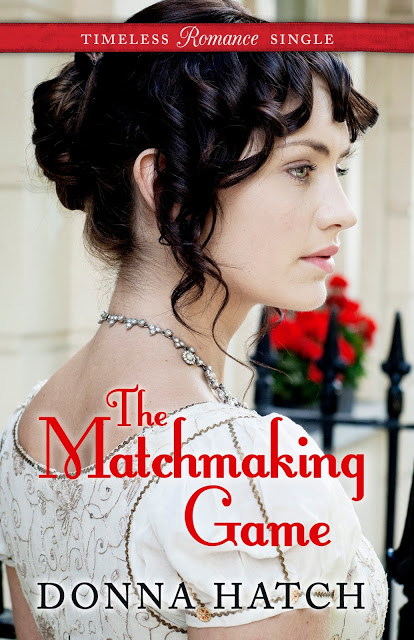 Rowena's childhood friend, Evan, has returned home from war a handsome, but mysterious stranger. In an effort to bring happiness to her father, not to mention uncover the Evan she remembers from their youth, Rowena seeks to unite their parents. Who better to match a lonely widow and widower together than their adoring children? Her matchmaking game could help their parents find happiness and draw out her childhood friend buried beneath Evan's new reserve … or it could break more than one heart.
Buy now from Amazon
Reviews:
"The Matchmaking Game by Donna Hatch is a delightful treat for the heart! With sizzling kisses, charming humor, and a tender friendship, it's the perfect choice for a quick weekend read. You will fall in love with the characters and be sad to bid them farewell. And did I mention the kisses?!?!" ~ Reading is My Super Power 
 I thoroughly enjoyed this read and I am sure most every other reader will too." ~ Rainy Day Reviews
"I was quickly sucked into the story and didn't want to leave. I loved the slow buildup of the romance between these two, and how everything works out…a charming Regency that will warm your heart. Very enjoyable." ~ Bookworm Nation
"Such a great story! The characters are vivid, the setting is awesome, the conflict is angsty, and the romance is… so romantic! . . . I loved this Regency romance and could not put it down until I was finished!"~ Heidi Reads
This is a great pick if you're looking for a quick, clean Regency romance to keep you entertained for an afternoon!" ~ Mel's Shelves
"Donna Hatch does such a good job of creating characters that feel real and sincere. I love that. . . . This book was just fun. It made me smile and left me feeling happy." ~ Getting Your Read On 
And talk about kisses! WOW! There's one in particular that's stick-your-head-in-the-freezer swoonilicious! Keep a fan and fainting couch close at hand for this read."~

Reading is My Super Power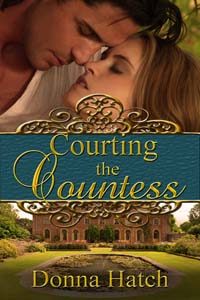 Reviews for Courting the Countess: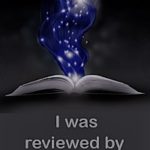 "Donna Hatch weaves together a compelling love story with emotionally damaged characters and skillfully moves them along with attention-keeping happenings that lead to healing and redemption and, of course, a heart-satisfying happy-even-after." ~ The Long and Short Reviews
"Another hit from Ms. Hatch. I really enjoyed this one and look forward to reading it again!" ~ Bookworm Nation
"I had plenty of flutterings in my belly with this book!  Oh, the build up and the misunderstanding.  This book has all the things I look for as a reader.  Every time I pick up a book by Donna Hatch, I know I'm in for a treat."  ~  Getting Your Read On 
"The ending is absolutely perfect. If you like reading stories of/with Regency Romance, trust issues, a little mystery, marriage not made by love, learning to love, [overcoming] abuse, clean read (Lots of kissing), and finding where you are meant to be, then this might be for you!" ~ Kindle and Me
"Donna Hatch does not disappoint…I thoroughly enjoyed this book and recommend it."~  Zina Abbott Books
Buy now from Amazon
Donna Hatch's Historical Romance Novels sweeps readers away into the magical Regency Romance Era. These meticulously-researched and beautifully-written tales transport readers to the glittering and sometimes dangerous realm of Regency England, a unique time in British history immortalized by Jane Austen and Lord Byron. Ms. Hatch's unusual style weaves virtue and values in her stories while including plenty of chemistry and swoon-worthy moments. Every "sweet" or PG-rated historical romance penned by Donna Hatch brings feisty heroines and strong heroes together for a glorious happily ever after.
"No one creates chemistry between Regency Historical characters better than Donna Hatch.  If you want a "sweet" read, but with lots of sizzle, you have to read her books."  ~ Author Carol A. Spradling