Dance with a duke, outwit pirates, save a kingdom, and fall in love. Believe in happily ever after.
"No one creates chemistry between Regency Historical characters better than Donna Hatch.  If you want a "sweet" read, but with lots of sizzle, you have to read her books."  ~ Author Carol A. Spradling
Coming Soon: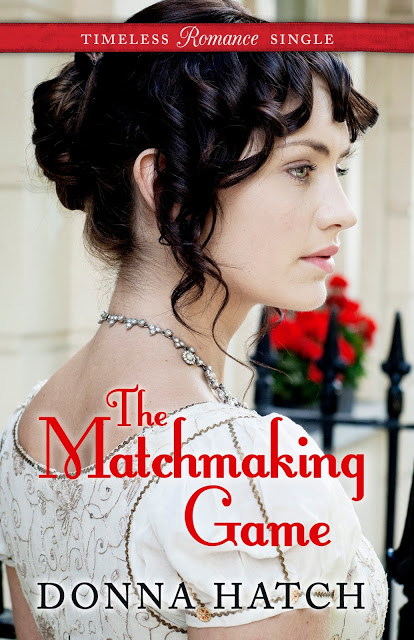 Rowena's childhood friend, Evan, has returned home from war a handsome, but mysterious stranger. In an effort to bring happiness to her father, not to mention uncover the Evan she remembers from their youth, Rowena seeks to unite their parents. Who better to match a lonely widow and widower together than their adoring children? Her matchmaking game could help their parents find happiness and draw out her childhood friend buried beneath Evan's new reserve … or it could break more than one heart.
NEW RELEASES: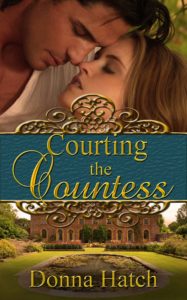 When charming rake Tristan Barrett sweeps Lady Elizabeth off her feet, stealing both her heart and a kiss in a secluded garden, her brother challenges Tristan to a duel. The only way to save her brother and Tristan from harm—not to mention preserve her reputation—is to get married. But her father, the Duke of Pemberton, refuses to allow his daughter to marry anyone but a titled lord. The duke demands that Elizabeth marry Tristan's older brother, Richard, the Earl of Averston. Now Elizabeth must give up Tristan to marry a man who despises her, a man who loves another, a man she'll never love.
Richard fears Elizabeth is as untrustworthy as his mother, who ran off with another man. However, to protect his brother from a duel and their family name from further scandal, he agrees to the wedding, certain his new bride will betray him. Yet when Elizabeth turns his house upside down and worms her way into his reluctant heart, Richard suspects he can't live without his new countess. Will she stay with him or is it too little, too late?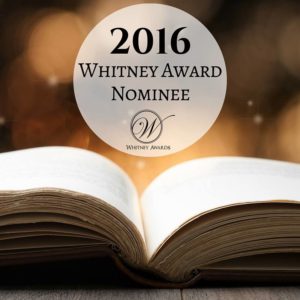 Order from Amazon
Order from The Wild Rose Press
REVIEWS: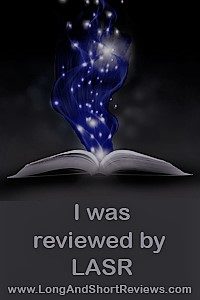 "Donna Hatch weaves together a compelling love story with emotionally damaged characters and skillfully moves them along with attention-keeping happenings that lead to healing and redemption and, of course, a heart-satisfying happy-even-after." ~ The Long and Short Reviews
"Another hit from Ms. Hatch. I really enjoyed this one and look forward to reading it again!" ~ Bookworm Nation
"I had plenty of flutterings in my belly with this book!  Oh, the build up and the misunderstanding.  This book has all the things I look for as a reader.  Every time I pick up a book by Donna Hatch, I know I'm in for a treat."  ~  Getting Your Read On 
"The ending is absolutely perfect. If you like reading stories of/with Regency Romance, trust issues, a little mystery, marriage not made by love, learning to love, [overcoming] abuse, clean read (Lots of kissing), and finding where you are meant to be, then this might be for you!" ~ Kindle and Me
"Donna Hatch does not disappoint…I thoroughly enjoyed this book and recommend it."
~  Zina Abbott Books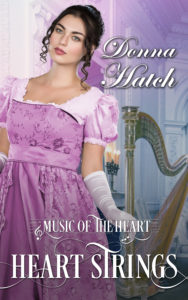 Gently bred young ladies don't run away from home to find employment, but when forced to choose between marrying a brutish oaf or becoming another man's mistress, Susanna makes an unconventional decision. Following her passion for music, she flees to London with dreams of securing a position as a harpist. Becoming entangled with a handsome violinist who calls himself Kit, but who seems too aristocratic for a working-class musician, may be more problematic than sleeping in the streets.
Kit's attention is captured by Susanna's breath-taking talent, admirable grace, and winsome smiles…until a lawman exposes the new harpist as a runaway bride and a thief. With peril lurking in the shadows, Susanna's imminent danger not only forces Kit to choose between his better judgment and his heart, but he must also embrace the life to which he swore he would never return.
Order now from Amazon Kindle  and Paperback
It's always a happy day when there's a new Donna Hatch book released…this was a fun Regency and just overall great story. Go grab a copy right now! ~ Kathy, Bookworm Nation
Donna Hatch's historical romance romance novels sweeps readers away into the magical Regency Romance Era. These meticulously-researched and beautifully-written tales will transport you to the glittering realm of Regency England, a unique time in British history immortalized by Jane Austen and Lord Byron. Ms. Hatch's unusual style weaves virtue and values in her stories while still including plenty of chemistry and swoon-worthy moments. Every "sweet" or PG-rated historical romance penned by Donna Hatch brings feisty heroines and strong heroes together for a glorious happily ever after.