Dance with a duke, outwit pirates, save a kingdom, fall in love. Believe in happily ever after.
"Written with heart and depth, Donna Hatch's books are absolute must-reads for any fan of swoon-worthy historical romance."  ~ Sarah M. Eden, USA Today best-selling historical romance author
"Donna Hatch is one of the masters of clean romance with electric tension and smokin' hot kisses." ~ Reading is My Super Power Reviews
2017 Releases:
A stolen Christmas kiss leaves them bewildered and breathless.
A charming rogue-turned-vicar, Will wants to prove that he left his rakish days behind him, but an accidental kiss changes all his plans. His secret could bring them together…or divide them forever.
Holly has two Christmas wishes this year; finally earn her mother's approval by gaining the notice of a handsome earl, and learn the identity of the stranger who gave her a heart-shattering kiss…even if that stranger is the resident Christmas ghost.
Christmas Secrets is available now in Mobi for Kindle and print!
Reviews:
"This story stole my heart… It was perfect not only for this time of year, but any time your heart needs a little pitter-patter from a sweet story." Author in Progress Book Reviews
"Their chemistry is great and the author skillfully builds the anticipation of something more between them. Highly recommend to fans of Regency romance and holiday themes!" Heidi Reads
"Donna Hatch always delivers a great Regency story, and this one put me in a jolly holiday mood." Katie's Clean Book Collection
"This Christmas regency novel will pull you in and keep you reading until the very last page!" Books Are Sanity

This title is also published in the Timeless Romance  Anthology, Autumn Masquerade
The last thing Hannah Palmer wants is to flirt with men in a crowded ballroom, but when her sister, Alicia, the Countess of Tarrington, throws a Masquerade Ball in her honor, Hannah can't say no. Taking shelter behind a disguise, Hannah dances with a delightful masked gentleman, matching him wit for wit, and falling for his charms. When the glorious evening culminates in a kiss, and they remove their masks, Hannah is horrified to discover the man she's been flirting with all night is the despised Duke of Suttenberg. No matter how charming the duke was at the ball, and how wonderful the kiss, he is the last man she could ever love.
This novella was originally part of the Autumn Masquerade Regency Collection, and will soon be available as a single title, exclusively on Amazon.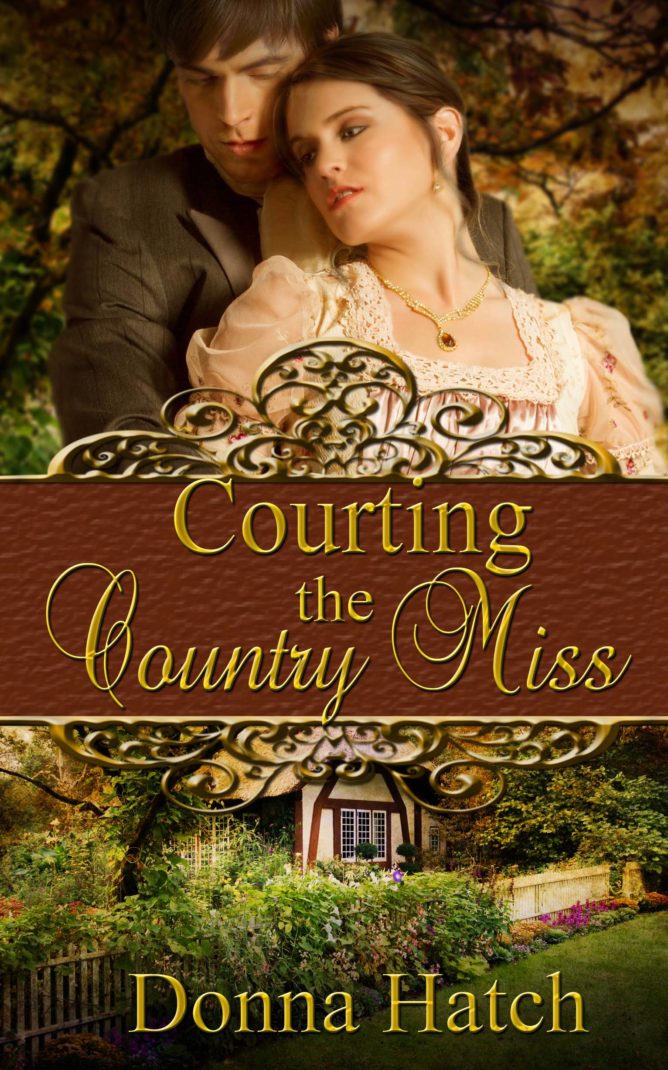 Cynical and broken-hearted, Leticia banishes dreams of marriage. When her childhood friend, Tristan, wagers he can find her the perfect husband, she hopes the challenge will coax him to forgo his devil-may-care lifestyle. Meanwhile, Leticia throws herself into forming her charity school but meets opposition—even from the people she's helping.
Guilt-ridden that his past mistakes robbed Leticia of true love, Tristan vows to set it right, but match-making has its pitfalls for a repentant scoundrel. When he finds two 'perfect' gentlemen to court her, he discovers his own deep feelings for his childhood friend.
Though Tristan seems to reform, Leticia doesn't dare risk heartbreak with a notorious rake. When opposition for the school takes a deadly turn, can Tristan protect her from a madman bent on destroying their dreams and their lives?
Courting the Country Miss, a stand-alone novel that begins  after Courting the Countess, is available in e-book and paperback.
Buy now from The Wild Rose Press
Donna Hatch's Historical Romance Novels sweeps readers away into the magical Regency Romance Era. These meticulously-researched and beautifully-written tales transport readers to the glittering, intriguing, and sometimes dangerous realm of Regency England, a unique time in British history immortalized by Jane Austen and Lord Byron. Ms. Hatch's unusual style weaves virtue and values in her stories while including plenty of chemistry and swoon-worthy scenes in

captivating, romances that warm the heart

. Every "sweet" or PG-rated or "Clean and Wholesome"historical romance penned by Donna Hatch brings feisty heroines and strong heroes together for a glorious happily ever after.
"No one creates chemistry between Regency Historical characters better than Donna Hatch.  If you want a "sweet" read, but with lots of sizzle, you have to read her books."  ~ Author Carol A. Spradling