Thank you to everyone who entered my giveaway.  It's a good thing I did it using a random selection, otherwise I would have had a terrible time deciding who to choose as winners. I decided to giveaway 4 copies of my paperback copies of The Stranger She Married. So congratulations to the following print book followers: Erika, Tiffany, Diony, and Lisa. I will contact you using the contact info in the comments. And to those who asked for digital copies, you're all getting a copy. Yes, I know I said I'd only giveaway one, but what can I say–I'm a softie. If you are a winner and have not yet heard from me, please contact me at donnahatch29@gmail.com so I can your free copy to you. And thank you to everyone who entered the drawing.
Welcome to the 2nd Annual LDS Authors Giveaway Hop, hosted by I Am a Reader, Not a Writer and American Night Writers Association. This hop features books written by LDS authors (i.e., members of the Church of Jesus Christ of Latter-day Saints). That does not mean all or even any of these books have LDS themes, only that the authors who wrote them are members of the LDS Church. This contest runs through October 15, 2013.
I am giving away two copies of my sweet Regency historical romance, The Stranger She Married, Rogue Hearts Series book 1. One winner will receive a vintage paperback copy (shown below), and one winner will receive the re-edited digital copy with the gorgeous new cover (shown left).
It's easy to enter! Simply:
1. Follow this blog (or tell me if you are already a follower)
2. Leave a comment with your a) email address and b)your preference as to whether you want a print copy or a digital copy that can be read in any ebook reader.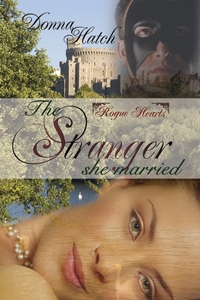 That's it 🙂
Thanks for stopping by and I hope you enjoy the rest of the blog tour! Good luck!
Oh, and by the way, book 2 of the series is The Guise of a Gentleman available at Smashwords, Barnes and Noble and Amazon. Book 3 is A Perfect Secret which will be released October 22, 2013. Yay!
Here is the cover for A Perfect Secret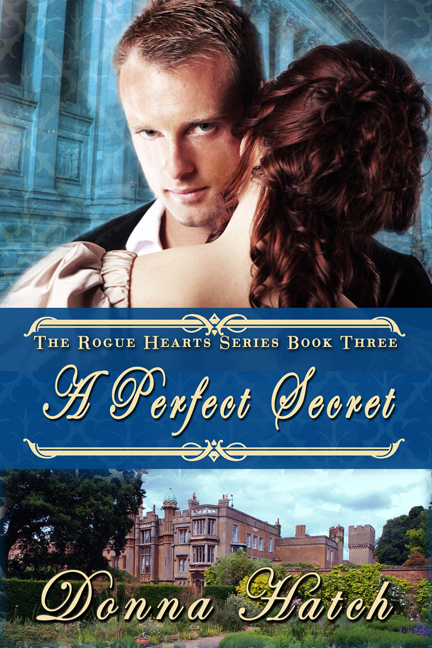 Powered by Linky Tools
Click here to enter your link and view this Linky Tools list…
Click here to return to the blog hop.
Or go here to the blog list: