No, I'm not talking about weight loss! I've decided not to care anymore about that (I'll let you know how THAT goes.)
Instead, I'm talking about something much more near and dear to my heart…writing!
If you have a goal to become a writer, or to finish that manuscript you've been revising forever, or to publish that brilliant work of literary art you've already penned, you owe it yourself and your elusive muse to attend the Time Out For Writer's Conference, sponsored by the American Night Writers Association, or ANWA.
This is ANWA's 21st annual conference, and it's always held in sunny Arizona, land of blue skies and no snow–at least, no snow in the Valley of the Sun where Phoenix is located.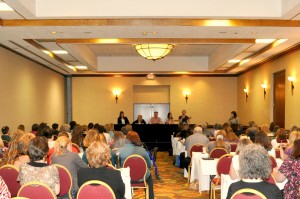 ANWA's 21st Annual Writers Conference, 
Time Out For Writers, 
will be held at the beautiful Mesa Hilton (don't worry, Mesa is a suburb of Phoenix in the Valley of the Sun and a short drive from the Phoenix International Airport).  I guarantee there will be no snow.
Conference dates are February 21-23, 2013.
You can participate in a query/pitch workshop, attend two full days of classes with industry professionals, enter our "BOB" contest (Beginning of Book) and win fabulous prizes, and pitch your work to both national and local agents and editors. And the part I'm really excited about, the protagonist ball.
Yes, that's right!
In honor of JAMES OWEN, our conference keynote speaker, we are throwing a protagonist ball Friday, February 22, 9 PM.
James Owen writes wearing Superman garb and encourages writers to "dress like a protagonist" (for you newbies, protagonist means hero or heroine of a book or movie.) Ball will be held Friday, February 22, 9 PM and is sure to be a good time for all!
You can come dressed as the protagonist who inspires you! (Or, in my case, a protagonist who wears really fun costumes.) There will be live entertainment. ANWA authors and visitors will be on hand to sign books. Come enjoy chocolate, mingling, book signing, and more chocolate. Prizes for best costumes!  Mine will be fab so good luck beating me 🙂
And if you're a teacher in Arizona, you can even get up to 17 credits toward Teacher Development, as approved by the Arizona Department of Education.  But you can't lay by the pool sipping drinks with umbrellas to get credit, you have to actually attend the classes.
The early bird special is only $189 for the Friday and Saturday conference, and includes most of your meals. You can also get discounted rates at the Hilton Hotel, which comes with a complementary hot breakfast. Hurry, the rates go up beginning with February 1, so act now.
Don't have time to attend Thursday evening, Friday and Saturday? Good news: you can attend only one or two days if you wish and the conference fee is adjusted accordingly.
Oh, and the best part, you get to meet little old me in person 🙂 because I never miss an ANWA conference.  I know, I know, now you're really excited to attend, right? Just meeting Donna Hatch in person is worth the cost of airfare, isn't it?
Ahem.
Here's a picture from a previous conference of me signing books  with my friend Joyce DiPastena who writes awesome Medieval Romances.
So, to recap:
Time Out For Writers
ANWA's 21st Annual Writers Conference
Mesa Hilton, February 21-23, 2013
For more information and to register, go to the
ANWA website
.
I hope to see you there!