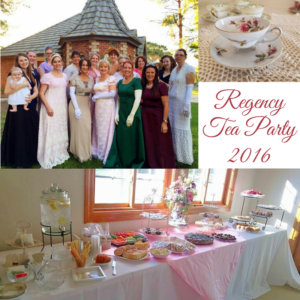 I started a new tradition: a Regency Fans Tea Party in Arizona the day before an annual Writers Conference. Afterall, if I must leave the cool, green Pacific Northwest for the Arizona desert in September, I might as well have a tea party to look forward to, right? It was so much fun!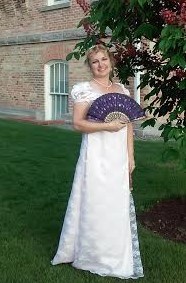 Enjoying the annual Jane Austen Tea Party in Utah in 2015. It's so fun to dress up and have a tea party with my geeky friends!
Posing with hunky and charming cover model Jimmy Thomas at the first annual Arizona Dreamin' Romance Readers Event
I met a storm trooper with a really sexy voice at the Tucson Book festival. I didn't tell him he seemed a bit short for a Stormtrooper. Afterall, he did have a blaster!
Vicki Gaia, me, (someone who's name I'll have to look up) and Vijaya Scharts at the 2009 Glendale Chocolate Affaire.
My Golden Quill finalist 2011 award for Queen in Exile
My Golden Quill WINNERS' award 2011 for The Guise of a Gentleman