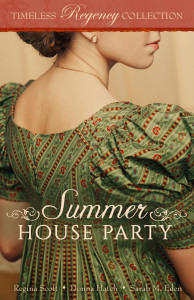 Readers probably don't know how much power they have. Think of it. If readers didn't buy and read books, authors wouldn't publish the mad scribblings they feel compelled to write. They might not even write a lot stories if no one read them. After all, there's nothing like a deadline or fan letters asking for the next book to make a writer finish the next manuscript in a timely manner (or at all). Furthermore, readers' opinions matter a great deal to authors, and I am no exception.
Normally I don't read very many reviews posted on Amazon–especially ones less than 4 stars. It's enough to know reviews are there, helping other readers find my books (because, yes, reviews really do make a huge difference–but that's a rant for another day). I don't often read reviews because each time I do, I subject myself to the possibility that a reader will dislike some aspect of my book (my darling baby). Criticism hurts, no matter how hard I try to grow a thick skin. However, I broke several writing rules in the third book in my Rogue Hearts series, A Perfect Secret, and I wanted to know how fans felt about it. So, I turned to reviews.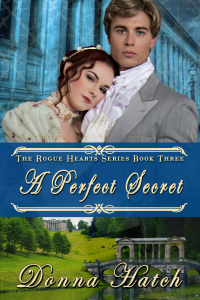 In one review, a reader said her only complaint with A Perfect Secret was that the story began with the two main characters already in love, and she prefers books that start with the characters meeting and falling in love for the first time. (The book actually starts with them getting torn apart, and the rest of the story is about how they find their way back together, get over their hard feelings, and how they learn to trust and love each other again). Anyway, after I got over my hurt and my defensiveness, I took her opinion to heart and tucked it away for another time.
Incidentally, A Perfect Secret is my mother's favorite, probably because she relates to Genevieve–my mother, too, fled an abusive husband and found a second chance to love.
A couple years later, when the publisher invited me to participate in another TIMELESS Regency anthology called Summer House Party, I knew my novella needed to be about how Christian and Genevieve meet for the first time, how they fall in love, and how the terrible Lord Wickburgh becomes obsessed with Genevieve. So I delved into their backstory and created a prequel with all new challenges, and some fun new characters, which tells their whole backstory. The result is"A Perfect Match," a prequel which leads seamlessly into the next part of their story told in "A Perfect Secret." Rest assured, each tale is complete enough to be read as a stand-alone story, and the both stories, including the prequel, has a strong happily ever after ending. However,  the two books together complete Christian and Genevieve's story as a whole.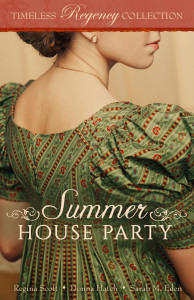 "A Perfect Match" is one of three 100-page novellas contained in Summer House Party. The other two novellas are penned by some of my favorite historical authors, Regina Scott and Sarah M. Eden.  This TIMELESS Regency Collection will be released exclusively on Amazon June 6, 2016 and is available now for pre-order.
So, thank you to that reader who wished she could have experienced Christian and Genevieve's first meeting, their first touch, their first kiss, and how they fell in love that very first time. This one is for you.
Excerpt from "A Perfect Match," the prequel to A Perfect Secret:
Christian shied away from the truth, from the horrible challenge that led to his brother Jason's death, and the scattering of his brothers over the fight Christian caused between them and the earl. He breathed through the pain lancing his chest. "I have done things in my past that I deeply regret. Lost people I thought would always be there—some through my own actions."

Genevieve slipped her hand into his and squeezed it gently. "Everyone deserves to be loved, to be given a second chance. Even you. Especially you."
"A Perfect Match," one of three novellas in Summer House Party, is available now for pre-order from Amazon.
Today, to celebrate the upcoming release of "A Perfect Match," contained in Summer House Party, I am giving away one digital copy and one paperback copy of the complete novel A Perfect Secret. To enter the drawing, simply leave a comment with your name, your email address, and if you prefer an ebook in the format of your choice, or a paperback book.
Rules:
NO purchase necessary
Paperback available only to US and Canada winners–international winners will receive an ebook in the format of their choice
Void where prohibited