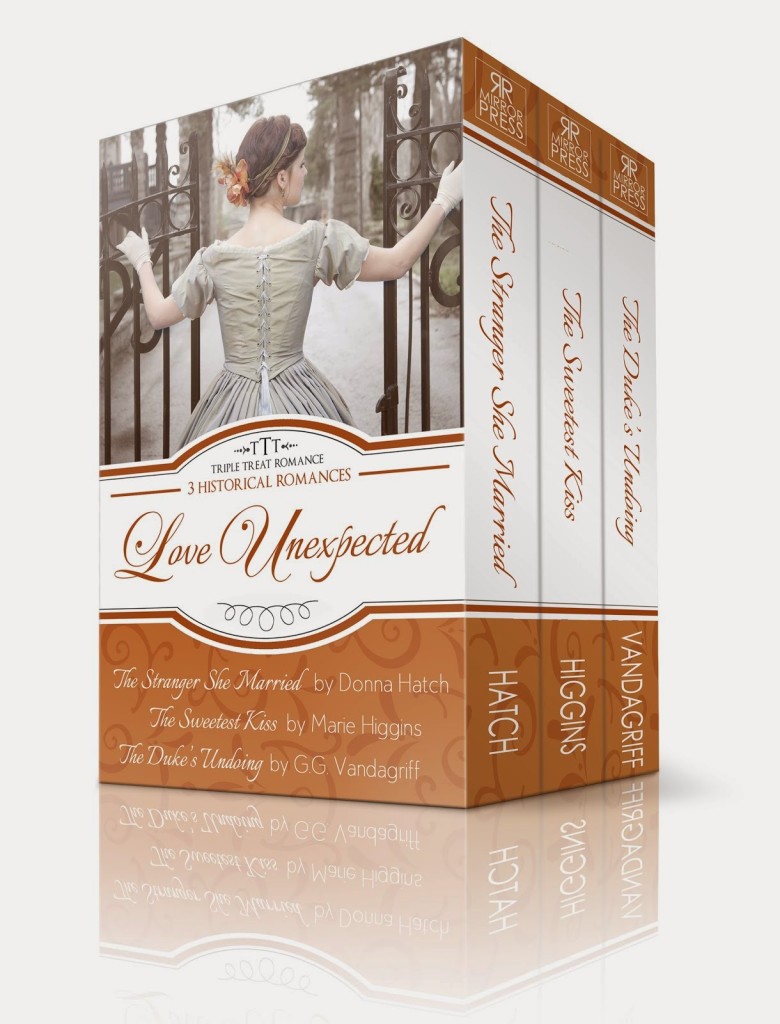 Do you love sweet romance with a bit of sizzle but no "on screen" sex? This is for you! Four boxed sets–three full-length novels each–of sweet romances are coming soon!
Starting today, Monday September 15, you can get My Forever, Book 1 of the Triple Treat Romance set for only .99 cents in ebook.
Love Unexpected, which features my historical romance THE STRANGER SHE MARRIED, along with two other full-length historical romances, will also be available at the promotional price of $2.99 for ebook. "Finally You" and "Last Chance" Triple Treat romances, also containting three full-length sweet romances, are also available for only $2.99 for the ebook set.
The main blog is here with all of the purchase links:
http://tripletreatromances.blogspot.com/
For some reason it's hard to find the Goodreads Page so here it is:
https://www.goodreads.com/series/129510-triple-treat-romance
Also, sign up for the Triple Treat Romance Newsletter so you don't miss any of the fun!
http://blogspot.us8.list-manage.com/subscribe/post?u=46736ccb33664dcf09a969d31&id=a0ec1994c2
Short-term availability!
Add to Goodreads!
Sign up for Newsletter!
Find new Clean Romance authors!