A PERFECT SECRET, book 3 of the Rogue Hearts Series, available now!
A PERFECT SECRET, book 3 of my award-winning Rogue Heart Series, is a sweet Regency Historical Romance with a hint of suspense and a happily ever after. It has been released one day early, which is kinda cool because today is my youngest daughter's birthday so I now have two babies born on this day 🙂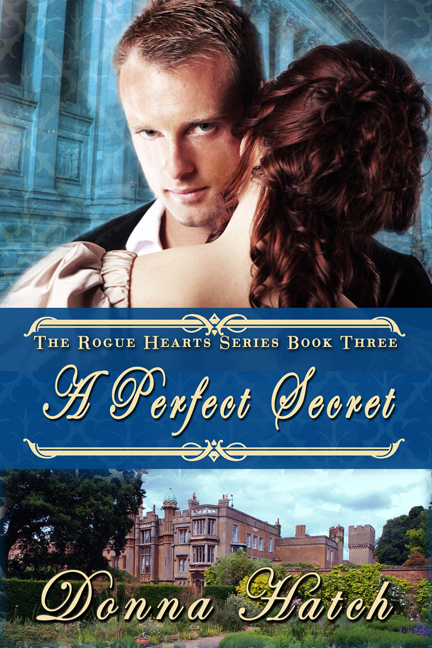 Desperate to protect her father from trial and death, Genevieve breaks off her engagement with Christian Amesbury and marries a blackmailer. After a year of marriage, she flees her husband's violent domination only to have fate bring her back to Christian. Just when she thinks she's started a new life of safety and solitude, her husband tracks her down, stalks her, and threatens everyone she loves.
Still brokenhearted over Genevieve's betrayal a year ago, Christian can't believe she's come back into his life–and worse, that she's done it on the anniversary of his brother's death, a death that haunts him. Though tempted to throw her back into the river where he found her, he can't leave her at the mercy of the terrifying man she married.
When her husband torments Genevieve and puts the Amesbury family in danger, Christian will do anything to protect those he loves…anything except give Genevieve another chance to break his heart.
A PERFECT SECRET is available now at Smashwords, Amazon, Amazon UK, and other online bookstore in digital format.
The paperback release date is be announced.