New Releases

:
Rowena's childhood friend, Evan, has returned home from war a handsome, but mysterious stranger. In an effort to bring happiness to her father, not to mention uncover the Evan she remembers from their youth, Rowena seeks to unite their parents. Her matchmaking game could help their parents find happiness and draw out her childhood friend buried beneath Evan's new reserve … or it could break more than one heart.
Order The Matchmaking Game exclusively on Amazon
When a charming rake sweeps Lady Elizabeth off her feet, stealing both her heart and a kiss, her brother challenges the rake to a duel. The only way to save her brother and the man she loves from harm is to get married….to his brother.
Order on Amazon and other book retailers
Courting the Countess was nominated for the prestigious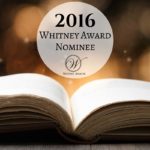 Whitney Award.

Public Appearances

:

Check back for public appearances in your areas for author chats, book signings and workshops.

If you'd like Ms. Hatch to speak at your group or organization contact donna@donnahatch.com

Please also check out Donna's blog, and Facebook page.