The Matchmaking Game, Coming April 18, 2017

Rowena's childhood friend, Evan, has returned home from war a handsome, but mysterious stranger. In an effort to bring happiness to her father, not to mention uncover the Evan she remembers from their youth, Rowena seeks to unite their parents. Who better to match a lonely widow and widower together than their adoring children? Her matchmaking game could help their parents find happiness and draw out her childhood friend buried beneath Evan's new reserve … or it could break more than one heart.
New Releases:
When a charming rake sweeps Lady Elizabeth off her feet, stealing both her heart and a kiss, her brother challenges the rake to a duel. The only way to save her brother and the man she loves from harm is to get married….to his brother.
available on Amazon and other book retailers
Exciting news: Courting the Countess has been nominated for the prestigious Whitney Award.
When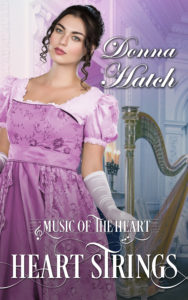 forced to choose between marrying a brutish oaf or becoming another man's mistress, Susanna she flees to London with dreams of becoming a professional harpist. Entangling herself with a handsome violinist who calls himself Kit, may be more problematic than sleeping in the streets.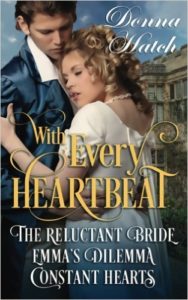 Three short tales combined into one collection for print (these stories were previously published in Regency Hearts Collection)
The Reluctant Bride: Fleeing a looming marriage to a terrifying man, Abby meets a mysterious stranger who makes her a startling proposition that will either save her, or leave her mired in scandal.
Emma's Dilemma: Horrors! Emma's favorite Gothic novel is coming true…but reality is not as fun as fiction. The only man she's ever loved is home from war, but he's changed in a terrifying way. Emma must decide if she can love a creature of darkness, or reveal his secret and lose him forever.
Constant Hearts: The scandalous Lady Amelia must face her enemies to get aid for a forgotten orphanage. Newly returned from the war, Reed plans to make a new life and forget Amelia. When fate reunites them, the last thing they want is to face the heartbreak that tore them apart. Amelia must choose between honoring her family's wishes or declaring herself and risking Reed's rejection.
Available now in print only on Amazon.

Public Appearances

:

No scheduled appearances open to the public is currently scheduled, but keep checking back for public appearances, book signings, and workshops offered.

Please also check out Donna's blog, and Facebook page.