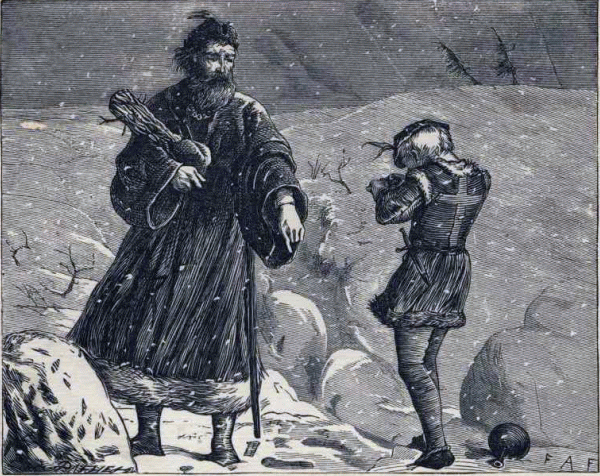 Did you know that the term "carol" originally meant a dance performed to music? Often people danced carols done spontaneously, with the lady (usually) of the house making up the steps as she went along. Later, the term carol meant either a song or a dance done in celebration. Today, of course, the term means a song sung during or about Christmas.
The Christmas carol, "Good King Wenceslas" is not as commonly sung as others, but the lyrics embody the spirit of giving which we should all embrace daily, and especially during the Christmas Season.
English hymnwriter John Mason Neale penned the lyrics in 1853 to the tune of "The Time Is Near For Flowering," a 14th century carol. The story told in "Good King Wenceslas" is a tale of a kind king and his servant who braves bitter weather on Saint Stephen's Day, or the Feast of Stephen, which takes place on December 26th, to bring food and comfort to the poor.
What you may not know is that Wenceslaus (original spelling) who inspired the carol was a real man. He wasn't a king but he was the much-beloved Duke of Bohemia who lived in the 10th century. During his reign, he developed a reputation of his kindness and charity, even earning the nick name "the father of all the wretched." After dying a martyr's death, Wenceslaus was eventually sainted, declared a king posthumously by Holy Roman Emperor Otto I (not the same person who actually held the title King Wenceslas I of Bohemia who reigned 3 centuries later), and made patron saint to the Czech Republic.
One of the parts of the song I find particularly sweet is near the end when the young boy serving as the king's page says he doesn't think he can go on and the king advises him to walk in his footsteps where he had already stamped down the snow. I think the symbolism of following in the footsteps of personal heroes is touching.
Here is a beautiful telling of the story and song, narrated by Jane Seymore and sung by the Mormon Tabernacle Choir.
Sources:
http://www.catholic.org/saints/saint.php?saint_id=2040
http://mentalfloss.com/article/60596/origins-10-popular-christmas-carols
http://www.whychristmas.com/customs/carols_stories.shtml
http://www.redlandsdailyfacts.com/social-affairs/20131225/professing-faith-the-real-story-of-good-king-wenceslas
http://www.whychristmas.com/customs/carols_stories.shtml